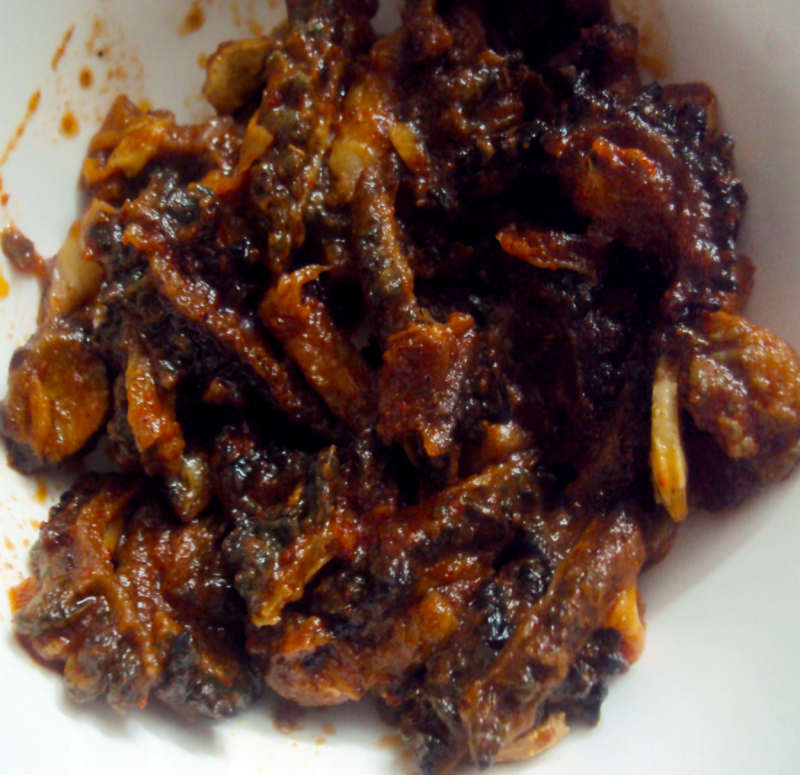 A variation of Pickle done with Bittergourd
Recipe by christy gerald of Dubai, AE
Good for Diabetic Patients and old people.Easy to do.I learned this recipe from my Aunt last week. Try this at home and enjoy!.
Ingredients vegetarian
10 servings
3 cups chopped bittergourd(de-seeded and cut into small pieces)
2 tsp chilli powder
a pinch of turmeric powder
1/2 tsp asafoetida powder
1/2 tsp fenugreek seeds
1/2 tsp mustard seeds
1 1/2 tsp salt or needed
few curry leaves
1 tsp mustard seeds
5 tsp refined oil
1 lemon
500ml water
Directions
1.Ground 1/2 tsp fenugreek seeds and 1/2 tsp mustard seeds into fine powder.
2.Boil 1/2 litre water and turn off the flame.Add the chopped bittergourd pieces and drain the water after one min.
3.Heat oil in a non-stick frying pan,splutter mustard seeds,fenugreek-mustard powder,few curry leaves and then the bittergourd pieces and saute them for 8 mins continuously.
4.Add chilli powder,asafoetida powder,turmeric powder and salt and saute them till done.(if you have pickle powder,u can add than one 1 tbsp when u add chilli powder(reduce it to 1tsp) but it is optional).
5.Turn off the flame and add the juice of a lemon.That's all!
Note:Let it cool and store it in an air-tight jar.Store it in refrigerator.U can have this for a week.It goes very well with rice and sambar or yoghurt-curd rice.